Duke Energy Corp. and Washington-based Avista Corp. have announced a joint investment in a California startup that is developing open-source software to upgrade electric grid operations.
The software being developed by Open Energy Solutions Inc. (OES) is aimed at improving efficiency of the grid and how energy assets communicate with each other. Some of the software is aimed at utility operations, while other parts look at how utilities interact with their customers.
None of the parties will discuss how much the utilities are investing nor what percentage of the two-year-old technology development company they get for their investment.
Duke (NYSE: DUK) says the joint investment builds on open grid standards its Emerging Technology Office has been working on for several years. Essentially, Duke has been working on a "plug-and-play grid" that allows hardware and software to communicate with each other in a standard language, much the same way the internet operates.
"Imagine our entire utility grid operating in a similar way to a smart phone operating system – flexible, useful and resilient," says Brian Savoy, Duke's senior vice president of business transformation and technology. "Through this partnership, we will make that type of system available for the energy grid, putting more tools in the hands of our customers."
The framework is called the "open field message bus" system. It allows communication among nodes, distributed across the grid, that collect, compare and send data. Some of that information would go to utility control centers. But as much as possible, operational data will be pushed down to the local substation and power plant levels for action.
The work OES is doing is expected to be of particular value to Duke Energy's grid modernization efforts across all six of its electric utility states. In the Carolinas, Duke's two utilities expect to spend more than $16 billion over 10 years upgrading grid operations.
TRENDING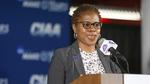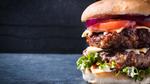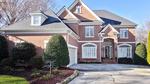 The joint nature of the investment is key, say all parties. It represents the first time that any utilities have collaborated on developing open-source systems that would be available to users without licensing.
"We see this as an opportunity to fill a gap the industry has previously been unable to fill with more traditional centralized software solutions," says Wade Malcolm, CEO of OES.
OES was founded in 2016 with initial funding from Japanese conglomerate ITOCHU Corp. of Japan.
"When we formed OES, we saw a potential opportunity to transform an industry," says Takuji Motooka, executive councillor at ITOCHU. "We look forward to a more strategic relationship with both Duke Energy and Avista through our mutual interest in the work OES is undertaking."
Malcolm says the deal with Duke and Avista (NYSE: AVA) — which has utility operations in Washington, Idaho, Oregon and Alaska — represents a second round of investment in the company. He says no other utility has invested in the company at this point, but that OES is open to additional utility investments.
Source : https://www.bizjournals.com/charlotte/news/2019/01/11/whats-behind-duke-energys-joint-utility-investment.html